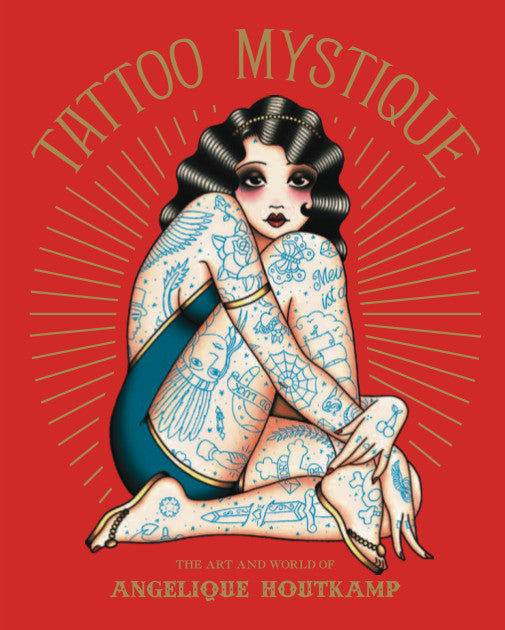 Tattoo Mystique: The Art of Angelique Houtkamp
Tattoo Mystique is the breath-taking follow up to Tattoo Darling a book celebrated for bringing tattoo aesthetic, nostalgia, magical vision together through the art and personality of Dutch artist Angelique Houtkamp.

Angelique has built a deserved reputation as an artist and tattooist with a distinctive style, enchanting visual language and fresh vision of history that has attracted sparkling fanfare and followers internationally.
This second volume documents a whole new collection of artworks, glimpses into Angelique's personal collection, marvellous photographs of Angelique presenting the charms of her hometown Amsterdam, an introduction by internationally renowned artist Mike Giant and a comprehensive interview by Gemma Jones.

Aspects of Victoriana sit alongside stylish Flappers; flamboyant Harlequins look death in the face; South Sea beauties juxtapose glimmering Hollywood sirens; cake popping lovelies nest by half-woman/half-animal creatures all in a crisp, boldly outlined style that references traditional tattoo flash with a feminine touch.

Tattoo Mystique takes us on an entrancing spin through the dreamy streets, dark alleyways, romantic boudoirs and mysterious coffee shoppes of Angelique s world of mystique.
Item details:
Softcover
Published by Outré Gallery Press
80 pages
Click here to see other products by:
Outré Gallery