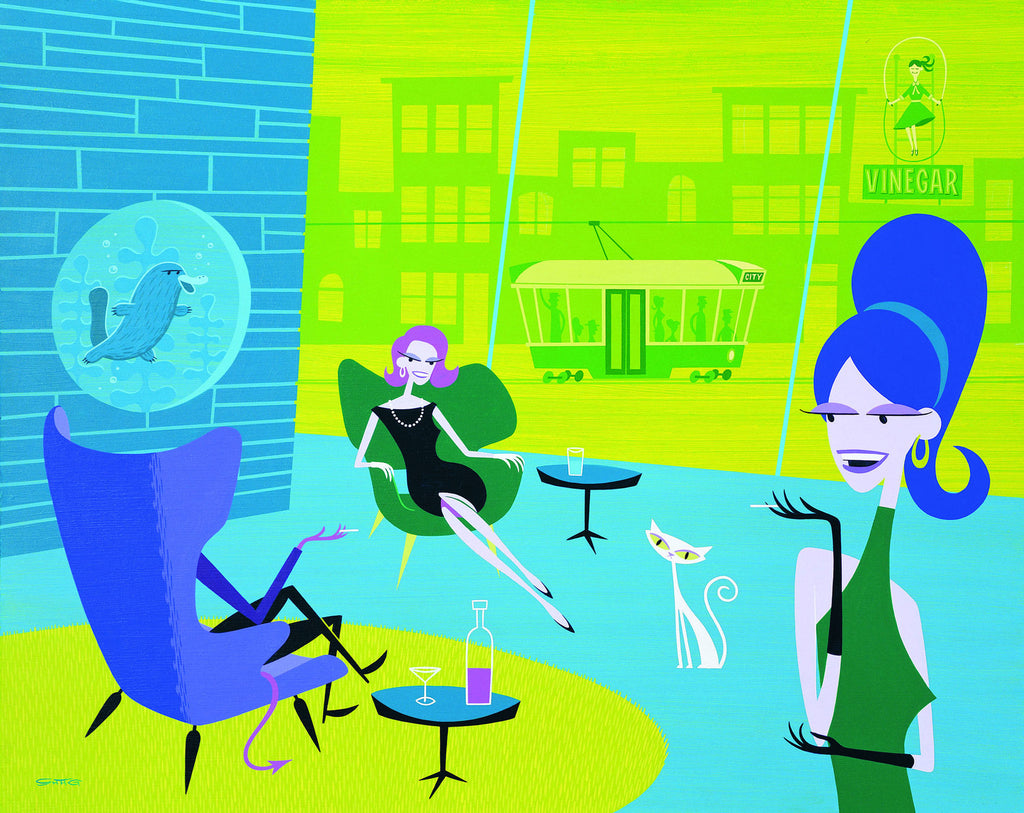 Vinegar Girl (Proof Edition)
PLEASE NOTE: This artwork has been sold, however we may be able to source another.  Please enquire with Outré Gallery Brisbane (0429 266 021).
print type: serigraph
edition type: printer proof edition / signed by the artist
edition size: 3
image size: 64 x 51 cm (approx)
framed size: 90 x 80 cm (approx) 
frame: black large retro / view framing style
**Lay-by is also available on these items.  Should you wish to lay-by, please contact us by phone.
**PLEASE NOTE: This item is part of our Shag Rare Proof Showcase at our Brisbane Gallery. There may be a delay while your item is transported interstate at the show's conclusion. Thanks for your patience!
Click here to see other products by:
Shag