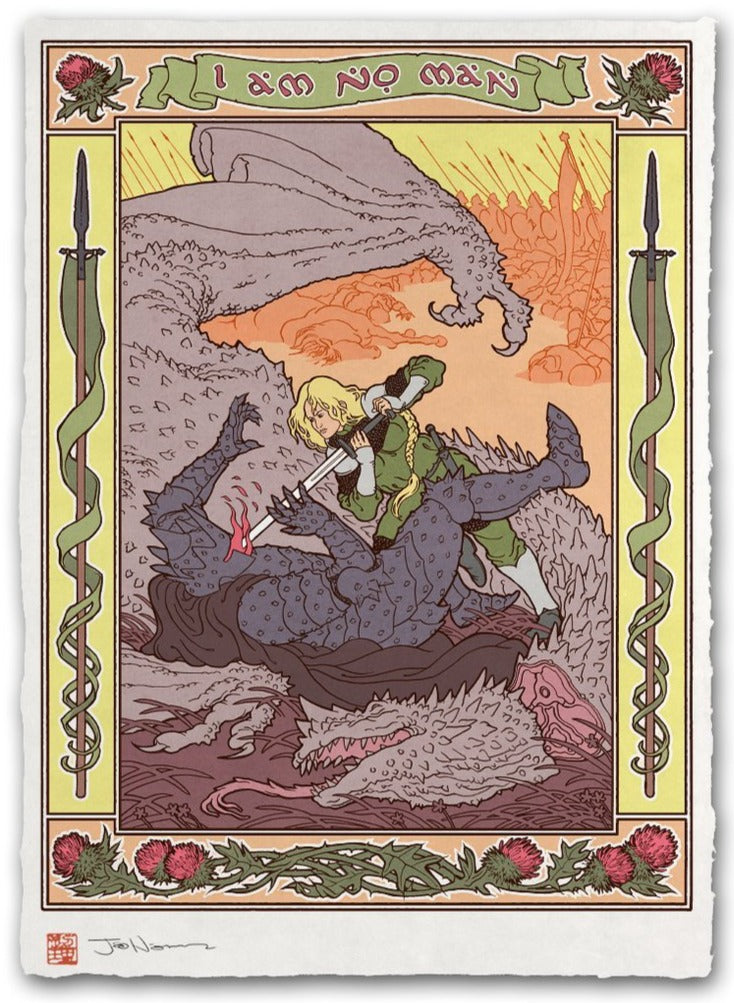 I Am No Man (Lord of the Rings)
print type: giclee on handmade Japanese paper
edition type: open edition / signed by the artist
print size: 31.5 x 43 cm (approx)
frame size (standard): 47 x 60 cm (approx)
standard frame: black mini retro / view framing style
** only available framed
** A note from the artist on this piece inspired by Eowyn / Lord of the Rings...
"This design is a slight departure for me. I usually work in an 1800s Ukiyo-e style, but in this case, I adopted an Art Nouveau aesthetic specifically inspired by the Russian illustrator Ivan Bilibin.  
Art Nouveau was a European illustration movement from the late 1800s and early 1900s. Art historians have drawn a direct line connecting Japanese Ukiyo-e and Art Nouveau. The heavy emphasis on line, flat color and stylized graphical elements share a very close resemblance to late Ukiyo-e art."
Click here to see other products by:
Jed Henry