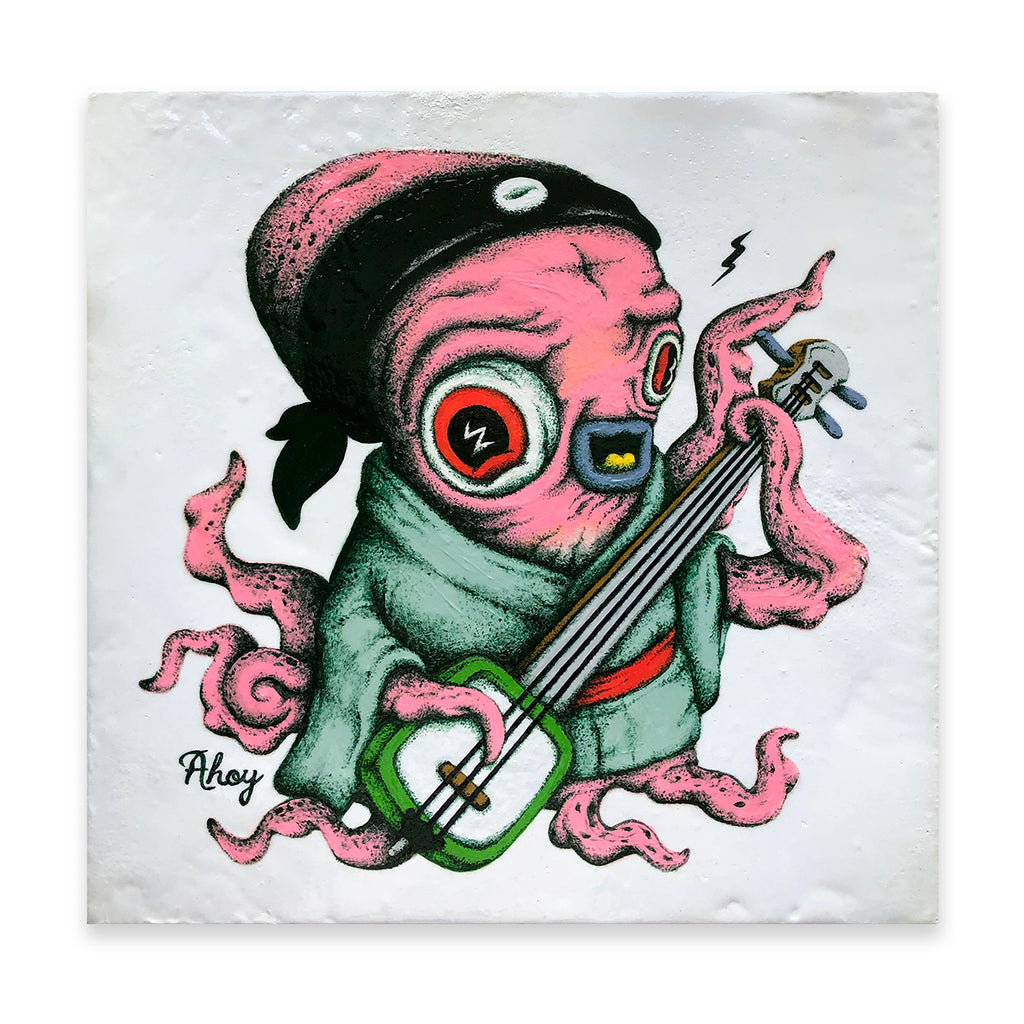 The Bubblegum Koromodako's Respite
Artist: Angela Ho
Title: The Bubblegum Koromodako's Respite
Medium:  Acrylic, spray and clear coat on panel
Framed size: 30.5cm x 30.5cm
Price: $750 AUD (outside of Australia approx. $410USD)
Artist statement: The Koromodako is a terrifying octopus-like Yōkai that lives in the ocean that borders Kyoto and Fukui. While they appear small, the Koromodako can grow to large sizes if they are threatened. They can blow up big enough to engulf fish, large ships, and anything that might eat them. When not on Yōkai duties, the Koromodako finds relaxation playing the shamisen.
Notes
We happily offer lay-by on all original artworks and prints, with a 50% deposit. Contact us to set up a lay-by. Please note that the product will not be marked as sold until we have received your payment, and will therefore be available for others to purchase until it has been secured.
Prices are in Australian dollars. Click here for an up-to-date currency conversion. AUD prices include GST that is removed for customers outside Australia.
This artwork can be shipped internationally. Please contact us for a shipping quote.
Click here to see other products by:
Angela Ho