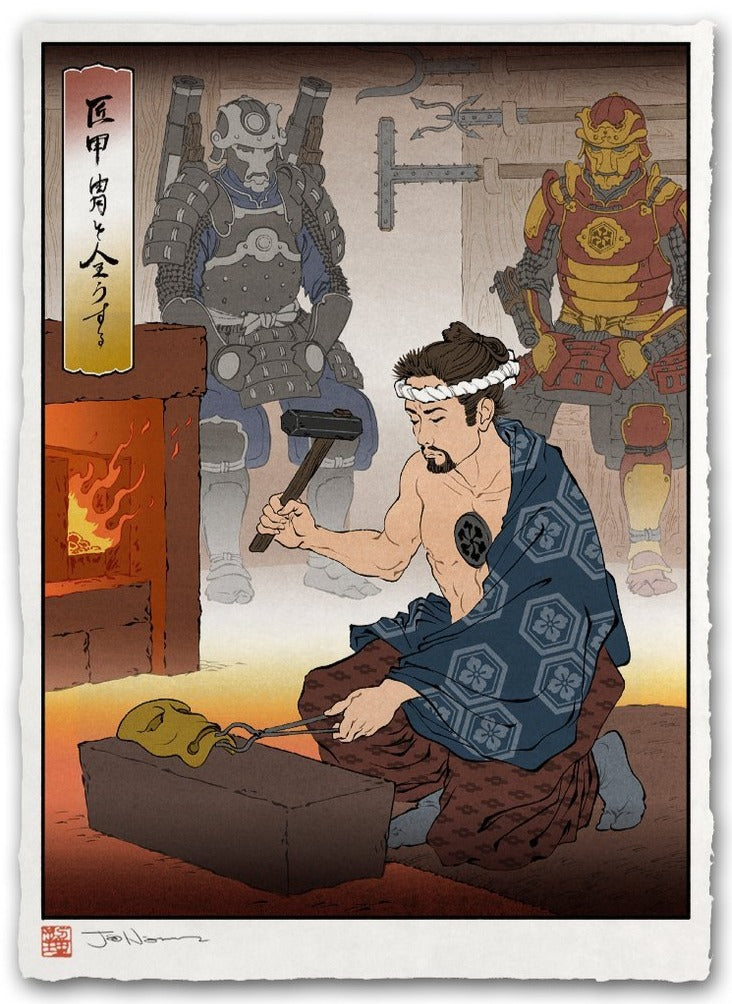 Working the Forge (Iron Man)
print type: giclee on handmade Japanese paper
edition type: open edition / signed by the artist
print size: 31.5 x 43 cm (approx)
frame size (standard): 47 x 60 cm (approx)
standard frame: black mini retro / view framing style
** only available framed
** A note from this artist on this piece:
'My first sketch of this character featured him in a battle-ready action pose. But then I realized that he's most at home in his workshop, surrounded by his tools.
The clang of hammer on anvil jolts though the hot air. Bang, bang! What new wonders will this master craftsman create next?
The caption reads 匠甲冑を全うする, which translates to 'The craftsman perfects his armor'.
Click here to see other products by:
Jed Henry