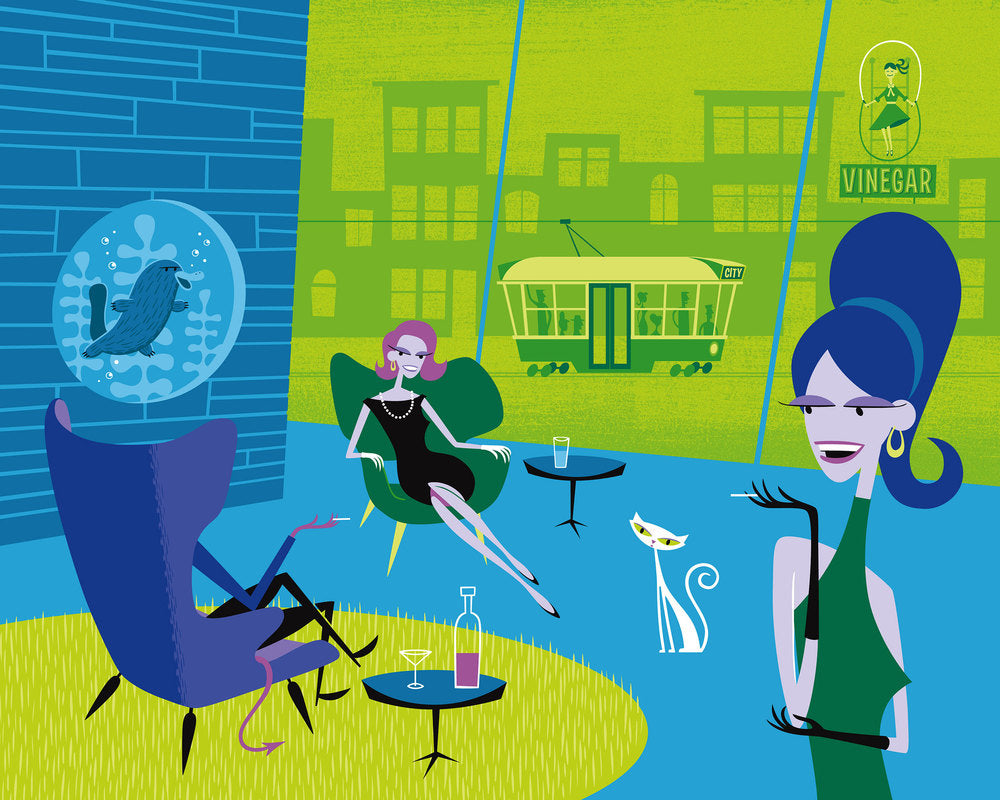 Vinegar Girl - (ltd edition print)
by Shag

print type: serigraph (unframed)
edition size: 300
image size: 64 x 51 cm (approx)

**** IMPORTANT - There is a slight crease on the white border of this print. This could be easily trimmed and/or covered when framing. 
We can also frame this print to match your other Shags! 
NOTE: We can happily offer Lay-by (Lay-away) on all original artworks - securing a piece with a 50% deposit. Please contact us at the gallery to set up a lay-by, or if you have any questions regarding the artworks.

 *** We can ship this artwork internationally
Click here to see other products by:
Shag