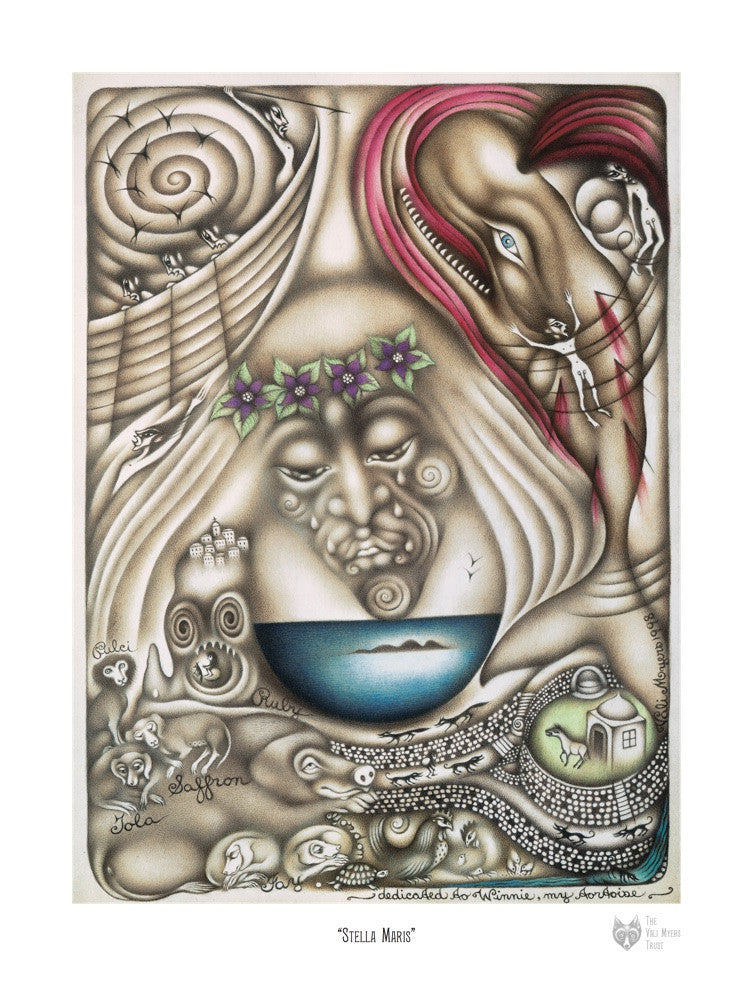 Stella Maris
print type: giclee
edition type: numbered limited edition
edition size: 50
includes: seal of authenticity from the Vali Myers Trust/signed certificate of authenticity
print size: 32 x 46 cm (approx)
frame size (standard): 45 x 60 cm (approx)
standard frame: mini dark ornate / view framing style
*** WE CAN SHIP WORLDWIDE ***
If you are contacting us from outside of Australia, please email us at mailorder@outregallery.com and we can send you a direct payment invoice with an international shipping quote.
10% Sales Tax will also be deducted off the listed price for all customers outside of Australia. 
Please note that the framed option for this product is too large to send through international post, but we can still happily offer you the unframed option. 
Click here to see other products by:
Vali Myers