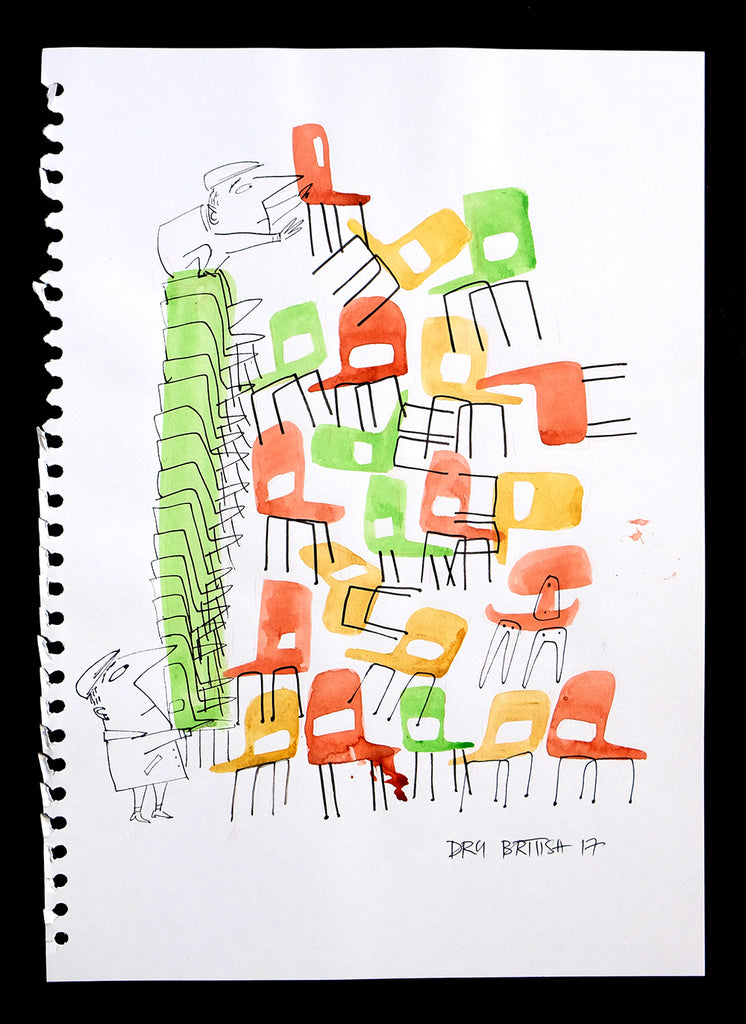 Stacking Chairs no.1
by Dry British
original artwork
pen, ink and watercolour on sketchbook art paper
paper size: 40 cm x 29 cm
* Note - this is original artwork presented straight from the artist's sketchbook. The artworks are presented with perforation holes as shown so as to allow the purchaser to choose whether they would like these covered or shown when framed. We are happy to quote individually on framing.

Example of framing for most (size dependent)
Black mini retro frame (no mat) - $60
Black mini retro frame (with mat) - $78 
Black box frame (with mat) - $112
Teak retro frame (with mat) - $132

NOTE: We can happily offer Lay-by (Lay-away) on all original artworks - securing a piece with a 50% deposit. Please contact us at the gallery for more information. 
*** We can also ship all artworks internationally. 
Click here to see other products by:
Dry British (Steve Millington)