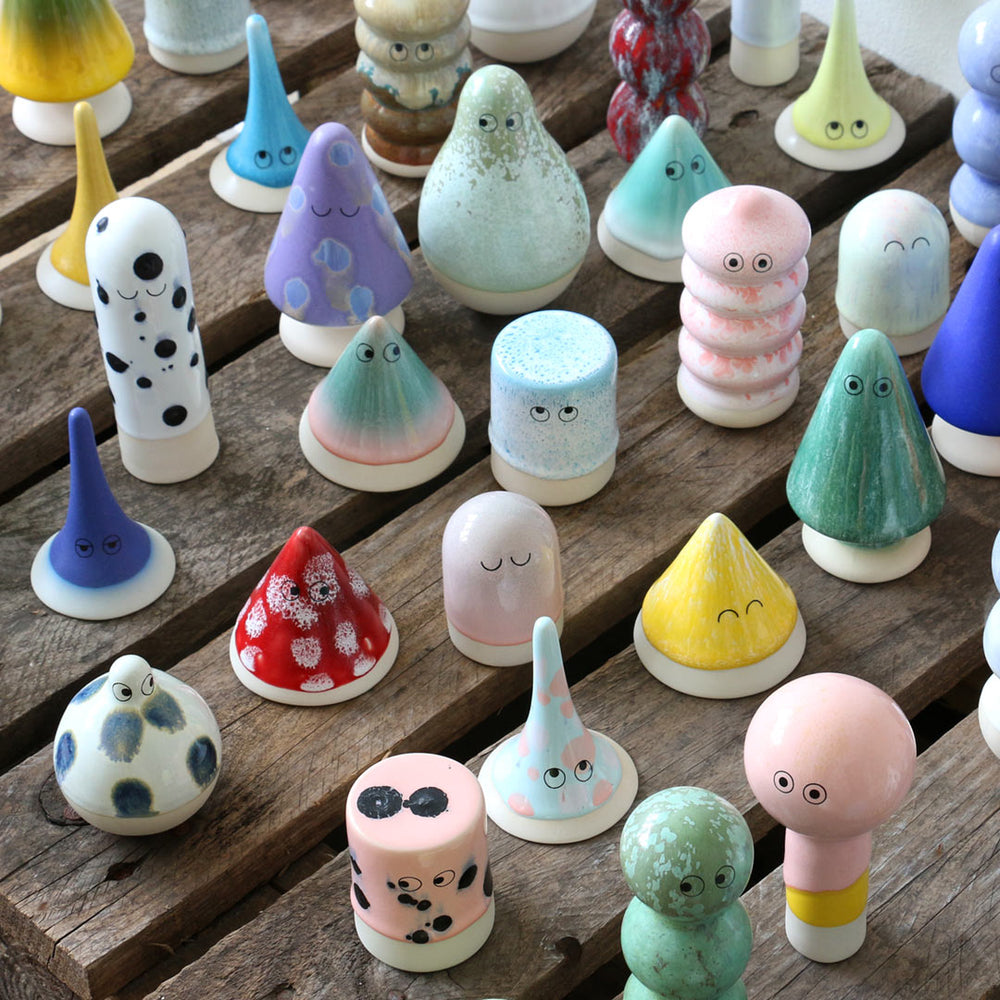 Familia ceramics by Studio Arhoj - $55 each / 2 for $99
Studio Arhoj is a Danish ceramics studio founded by Anders Arhoj, an artist producing expressive ceramic sculpture alongside his tight-knit crew of potters. Outré proudly stocks a range of Arhoj's playful and organic ceramic sculptures.
Familia is a sister and brotherhood of small Japanese Shinto inspired figurines - distant relatives of the Arhoj Ghost family.

Each Familia member is hand-cast in solid, heavy white porcelain. The figurines are glazed in our wide variety of unique hi-fire colours and finally given life with a pair of eyes.
assorted sizes

* We do not offer these online but have a great selection to choose from in our Melbourne CBD and Fitzroy galleries
$55 each or choose a pair for $99.
Click here to see other products by:
Studio Arhoj